Welcome to Pearl Street Gym, Long Branch, New Jersey, Established 2000!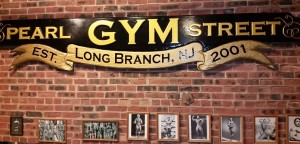 While other have come and gone Pearl Street Gym has been serving the community proudly for 16 years. In fact we have been here so long I recently had a new sign made and couldn't remember the exact year and found out afterwards that we got it wrong by a year. 
As of Jan 7th 2016 our site is being improved, feel free to visit our Facebook pages.
Pearl Street Gym Facebook                                    Long Branch Sports and Recreation Facebook